Conference
2017 CTAO Fall Conference
November 14 - 16
Download the Registration Form

Registration Options:
Treasurer Full Conference - $195 (Includes all meals)
Vendor Full Conference - $195 (Includes all meals)
Vendor Registration & Display Table - $695 (Includes all meals)
Vendor Display Table Only - $500 (No meals included)
Tuesday Only - $75 (Includes lunch)
Tuesday Lunch Only - $25
Tuesday Reception Only - $25
Wednesday Only - $120 (includes all meals)
Wednesday Lunch Only - $25
Wednesday Evening Only - $25
Spouse/Guest Registration - $115 (Includes all meals)



Hotel Information - Reservation deadline is Oct. 16
Columbus Marriott Northwest
5605 Blazer Parkway
Dublin, Ohio 43017
(614) 791-1000
Join us at the newly renovated Columbus Marriott Northwest for education and networking with county treasurers from across the state.


Hotel Reservations
Make your reservation by calling 1-888-801-7133 OR make your reservation online: http://bit.ly/CTAO_Marriott. Be sure to mention County Treasurers Association of Ohio or CTAO to get the $154.00 negotiated rate.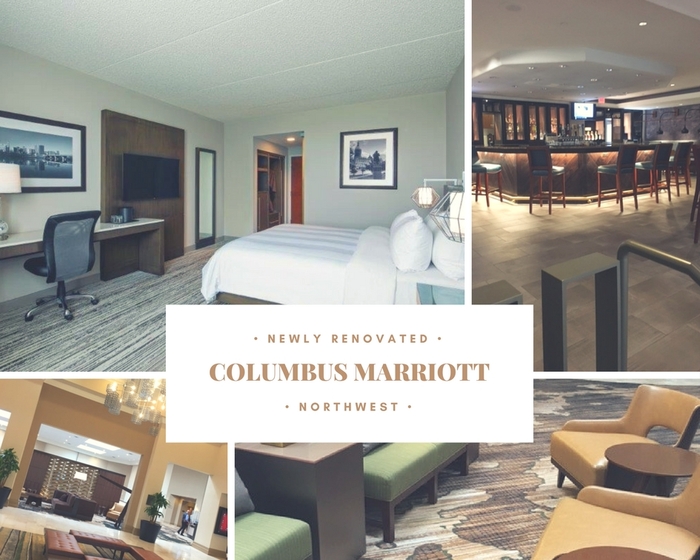 Tentative* Conference Agenda
*Pending credit approval from Treasurer of State & Auditor of State
Tuesday, November 14
10:00 am Registration Opens
11:30 am Lunch
12:30 pm Hot Topics in Investments, Presented by Jason Click, Meeder Investments
1:30 - 2:30 pm The Fed, the Bond Market – What Is In Place? Presented by Mike Fink, Raymond James
2:30 – 3:30pm A View from the Statehouse, with Senator Steve Wilson & Representative Scott Ryan
Join us for this panel discussion to better understand why county officials need to stay engaged in the legislative process.
3:30 – 4:30pm CTAO Business Meeting
The CTAO will conduct the annual business of the association and vote for the proposed by-law changes.
6:00 pm President's Reception in the 'Shoe
Don your scarlet and gray and join fellow treasurers and colleagues for a special evening of food, drinks and fellowship at Ohio Stadium, home of The Ohio State University football team. We'll take a charter bus to Ohio Stadium for a private tour of the Horseshoe and a reception in the Recruit Room.


Wednesday, November 15
6:30 am Registration and Breakfast
8:15 am Opening Remarks - Bob Hille, CTAO President
8:30 - 10:30 am Electronics Records Preservation, Presented by Pari Swift, University Records Manager, The Ohio State University

10:30 am Break
10:45 - 11:45 am Tax Service Basics, Presented by Martita Corley, Wells Fargo

11:45 am Lunch and Education
Crisis Communication, Presented by Stephanie York, Hennes Communication
1:15 - 2:15 pm Investing in Today's Markets, Presented by Ryan Nelson, RedTree Investments

2:15 - 3:15 pm Education Sessions - (Choose One)
Session 1: Basics of Land Banks, Presented by Robin Thomas
Session 2: Advanced Land Bank Issues, Presented by Jim Rokakis

3:15 pm Break
3:30 - 5:00 pm Education Sessions - (Choose One), Presented by Dennis Yacobozzi & Colleagues, United American Capital Corp.
Session 3: Fundamentals/basics of Investment Management
Session 4: An Advanced Overview of the Investment Management Process
5:30 - 7:00 pm Vendor/Member Mingle
Come mingle with our vendor sponsors and engage in a fun game of Bingo. Every member who visits six vendors and has their card stamped will be eligible for a chance to win one of 10 $50.00 Amazon gift cards. Appetizers and drinks will be served.
7:00 pm - 8:00 pm Recognition Ceremony
We'll celebrate and honor Tom Steenrod & Scott Steenrod for their service to the CTAO as well as our retiring county treasurers. We'll also swear in the incoming 2018 Officers.
Thursday, November 16
6:30 am Breakfast
8:15 am Opening Remarks - Bob Hille, CTAO President
8:30 - 9:30 am Legislative Update, Presented by Dan Talarek and Kevin Futryk

9:30 am Break
9:45 - 10:45 am Roundtable Discussions
Join fellow treasurers around the table for discussions with others in your population size.


10:45 - 11:15 am District Meetings
11:15-12:15 pm Report from Roundtable Discussions
12:15 pm Final Comments & Adjourn
Adjourn
Save
Save
Save
Save
Save
Save
Save
Save