Complete Story

06/03/2022
Remembering Peggy Yost
Service Info Included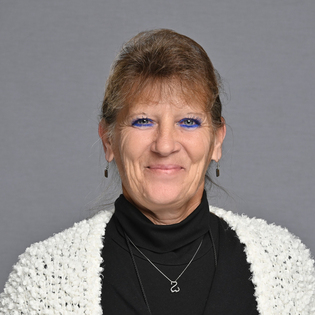 It is with great sadness that we share the news that Meigs County Treasurer Peggy Yost passed away on June 2nd. Peggy has been battling cancer the past couple of months. Please keep Peggy, her family, and her office staff in your thoughts and prayers during this difficult time.
Peggy was employed by Meigs County since 1999. She started as a deputy clerk in the treasurer's office and was elected as County Treasurer in 2008. She was dedicated to serving Meigs County and all of its residents. She was also affiliated with the Republican Party, Ladies of Meigs County Republican Party, Farm Bureau, and the Big Bend Antiques Club. Peggy had a bright personality and loving smile. Anyone that had the privilege of knowing Peggy, knew what an extremely hard worker she was.
Funeral services will be held on Tuesday, June 7, 2022, at 2 p.m. at Anderson McDaniel Funeral Home in Pomeroy. Burial will follow at Gravel Hill Cemetery in Cheshire. Visitation for friends and family will be held from 10 a.m. to 2 p.m. at Anderson McDaniel Funeral Home in Pomeroy.
Read Peggy's full obituary
here
.
We invite you to share your memories of Peggy below.
---