Details

November 19, 2020
CTAO Roundtables & Annual Business Meeting
Video Conference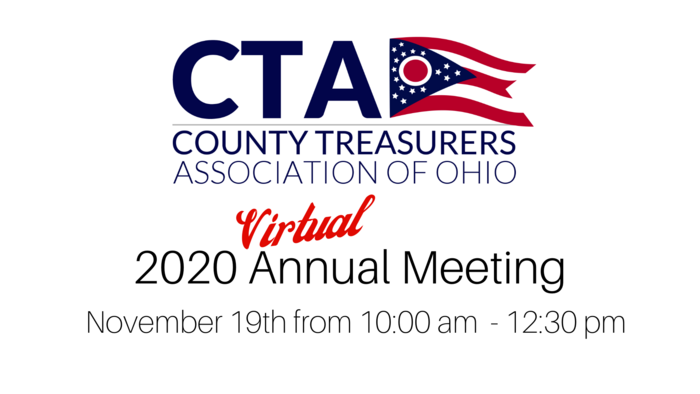 Join us on Thursday, November 19th for Roundtable Discussions and the 2020 Annual Meeting & Legislative Update. Attendees will earn 2 hours of AOS credit for participating.
The conference will be run via Zoom. The executive committee will be on location in Columbus for the swearing-in of new officers.
Virtual Conference Schedule:
10:00 am - 11:00 am - Roundtable Discussions (1 hour of AOS)
Participants will pre-register for their group (based on population). You will enter a zoom breakout room upon joining the video conference.
11:00 am - 12:30 pm - CTAO Annual Meeting & Legislative Update (1 hr of AOS)
2020-11-19
2020-11-19
America/Detroit
CTAO Roundtables & Annual Business Meeting
Join us on Thursday, November 19th for Roundtable Discussions and the 2020 Annual Meeting & Legislative Update. Attendees will earn 2 hours of AOS credit for participating. The conference will be run via Zoom. The executive committee will be on location in Columbus for the swearing-in of new officers. Virtual Conference Schedule: 10:00 am - 11:00 am - Roundtable Discussions (1 hour of AOS)Participants will pre-register for their group (based on population). You will enter a zoom breakout room upon joining the video conference. 11:00 am - 12:30 pm - CTAO Annual Meeting & Legislative Update (1 hr of AOS) REGISTER HERE
Video Conference
---