Complete Story

11/16/2017
Susan Dunn Named CTAO Treasurer of the Year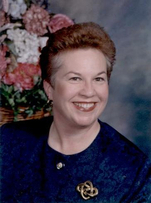 The County Treasurers Association of Ohio is pleased to announce the selection of Susan Dunn as the CTAO Treasurer of the Year for 2017. She was presented with the award during the 2017 CTAO Fall Conference on November 14th in Columbus. She has served as Treasurer of Fayette County since 1993.
Susan was selected for this honor by her fellow treasurers for her dedication and service to her county and the state association.
"Susan's leadership, experience, and commitment over the last 25 years to her fellow treasurers and to the residents of Fayette County has been invaluable," said CTAO President Bob Hille.
Susan has served as the CTAO's President, Vice President, Secretary and Treasurer. She has represented the CTAO on the Ohio Council of County Officials and has served as President of the Southwest District Treasurers, as well as a member of the association's Executive and Legislative Committees.
"I'm so honored to be chosen for this award," said Dunn.
In her positions with the CTAO, Susan has worked with other association members, officers, legislators and other state officials in developing legislation and training programs that help provide added service and protect taxpayer dollars.

Susan serves as Fayette County's Chief Investment Officer, promoting the efficient management of the Treasurer's Office and safeguarding local public funds.
The CTAO and the other 87-member county treasurers congratulate Susan on her award. The CTAO has give the Treasurer of the Year award since 2007.
---